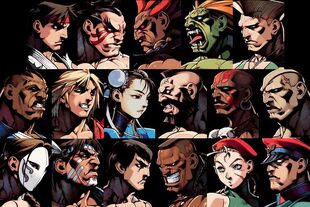 Welcome to the Street Fighter Galleries. This wiki is a colloborative collection of information and pics of the Street Fighter Series distributed in the 27 articles articles. Anyone can contribute to this wiki. If anyone want to join my website or contribute something to this wiki, email to sfgalleries@mailbolt.com. I hope you like this wiki after visiting it and thanks to all of them who contributed their work and collection to this wiki to make it successful.
Copyright : Sanket Dasgupta
Contents
This Month's Poll
Do you think that Street Fighter 4 should have an appropiate verssion for Windows PC?
Wanna learn Wiki formatting?
News of the Wiki
1. Almost done, to reach 30 articles!
2. 16 bit Sprite Sheet of Ryu! Check out!
3. Visitors plese update my Logo collection, if you have any.
---
Featured Article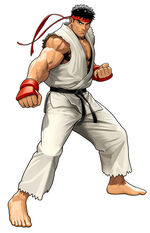 Ryu (リュウ Ryū) is the main character and protagonist of the Street Fighter series. Ryu has made an appearance in every Street Fighter game, as well as in every crossover game with Capcom characters in it. Ryu has become a very famous character in the fighting genre, and is the star of the original Street Fighter. He is considered one of Capcom's main mascots, other than Mega Man. (more...)
Wanna Help Out?
Create a new article by just entering the title in the box below & then pressing Enter!